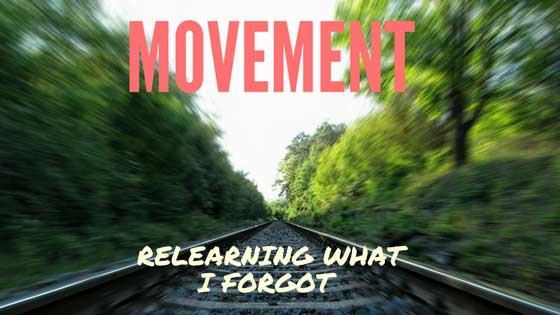 Today, I want to share with you something that I wrote during my Bates Method training. This story is all about movement, and it is about my way of perceiving it in that moment. Believe me, it has not been easy at all to translate it from Spanish to English. There are too many feelings and Spanish words in there. But, I hope you can understand it.
Movement is one of the three Bates Method principles. Relaxation and central fixation are the other two. Bates said that movement was one of the vision habits required to have a clear vision. Thanks to his research, he discovered that people with good eyesight use movement when they look and they are able to perceive it.
Personally, the movement was a big discovery for me. Before The Bates Method experience, my life was static. I couldn't see any movements around me. Now, I see everything moving around and I love it.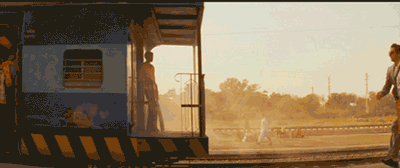 Relearning what I forgot 
We arrive to earth pure, innocent, full of vital life and impulsive. In interaction with this world, in this physical plane where we are, we lose our spontaneity and the nature of our being. Perhaps, because they taught us that another way of being, doing, or relating to our environment was the most appropriate. Or perhaps because we learned it. Or maybe, we did not know another way to react to certain stimulus or situations around.
"Do not move," "be quiet," and many other sentences that we have been incorporating into our daily life since we were children. And also the idea that being quite, with some tension (without breathing) and frown; a world as big as ours would be safer. Where perhaps,  if you did not move, the discussions and situations that you couldn't handle also they would paralyze and by magic would disappear. It was no more than a self-defense behavior. We were just trying to release those fears and insecurities.
Movement is the action and effect of moving. It is said that everything moves. In fact, we move in the first place by the effects of rotation and translation of the earth, among others. And if we are part of this planet as a whole, we obviously move with it. Yes, yes, the theory was very clear, but how many things I had forgotten ...! Now I realize of my disconnection during all these years between my vision and something as physical, real and perceptible as is the movement; For example when walking. Disconnection between vision and feeling, between my vision and my being.
When I heard about the opposite movement for the first time I wondered; What? But is it not so obvious that precisely because of this I have obviated it? Just a moment, I thought; Is that what I think it is? ... Yes, of course it is. When I go on the train and look out the window there is a landscape that goes backwards, yes, yes, That's it ... But in my first experiences looking for the opposite movement I had to find it with much intention in it, and I always thought, There it is! I've already got it! But soon, it disappeared again.
After two years with a casual and sporadic relationship with the apparent movement, we have recently started a much deeper relationship. Nothing banal or just a weekend relationship. For the first time I have perceived and I perceive  the movement in a natural and spontaneous way. I walk in the street and everything moves; the clouds, the trees, the buildings, and not only the ones I have on my right and left. It's all. There are things that also move in my periphery. I guess they have always moved, but I was not aware of it. For example; I was not aware of that bright green ribbon that I put in my car at a friend's party in 2010 and ... well,  it moves a lot when I go in my car and I bounce with the bumps.
Thanks to these experiences I am feeling that I am linked to the world. In those moments everything is magic. With the movement in my life I feel that I am alive, present, here and now. It's almost indescribable, I do not know why but it reminds me to the Beatles video-clip, which I saw when I was a child; "Yellow submarine". In those moments everything is perfect and fits, and I feel more and more with enthusiasm and desire to delve into my vision.
Then, I remember that little Marina who stayed so quiet so many times and that I have also forgotten on my way to denaturalization. I hug her, I hold her hand and walk with her towards the world of the movement by saying; You were right, you were in a big, dynamic world and you did it as you knew. And although you knew there was another way and you were who found it, now, together we give ourselves the space and the moment to experiment. And with that desire that sprout us, we walk around to look for the movement of things. They have been many years of disconnection, there is much to see and we are impatient to relearn together what we already knew.