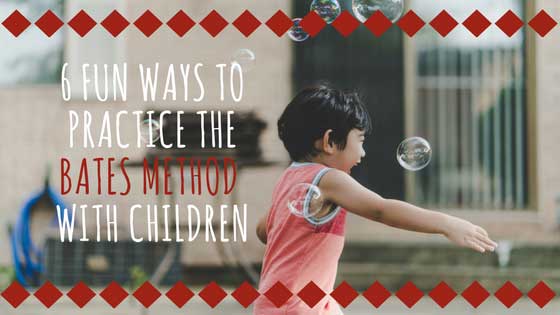 The Bates Method and the natural alternative to glasses suit really well to kids. In fact, the visual recovery is quicker than in adults. This is because when you are younger, you have more brain plasticity and more ability to modify brain and cellular structures.
In addition, children have not been squeezing their eye muscles and wearing glasses for years like adults. Therefore, it is easier for the muscle to return to its original size.
For these reasons and because children (usually) do not like wearing glasses; I suggest you practice these fun things with them.
These activities are practiced without glasses and the more creative and varied, the better. Here I propose some of them, but there are many more that can work. We are looking for games involving vision, coordination, balance, motor skills, etc. I encourage you to use your imagination; Create new games and recover older popular games.
These activities are suitable for children and adults :) Today's article is addressed to practice with children but do not forget that adults also have an inner child. Laugh, play, sing, jump, dance and keep that child alive.
1. Trampoline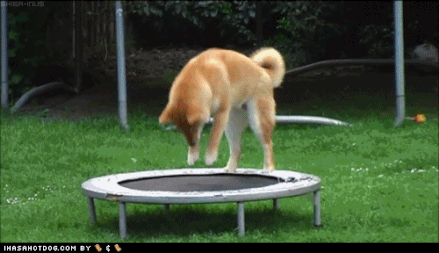 If you are lucky enough to have a trampoline, use it! The trampoline helps to balance the cerebral hemispheres and relax the eyesight. You can place an eye-chart in front and say  the letters or figures while you are making movement and poses with the body.
2. Ball games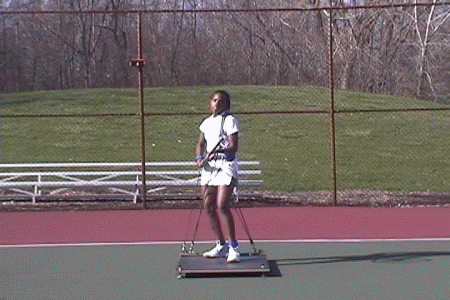 Ball games are great for improving vision. We shift the focus from far to close, we stimulate peripheral vision, we work hemisphere and eye-hand coordination. We can't deny that they are very funny and children love it.
You can play tennis, volleyball, fit a ball in a small basket, petanque, etc. The options are infinite. 
3. Dance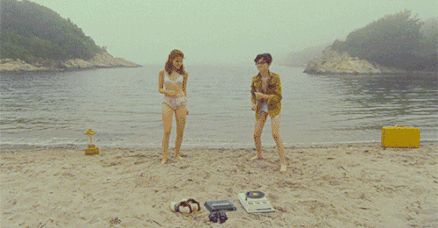 Move to the beat of the music! Jump, run, spin, twist. You may be wondering why your vision can improve when you are dancing. When we move and dance freely, we warm the body, release tension, and relax the eyesight.
4. Hide-and-seek with palming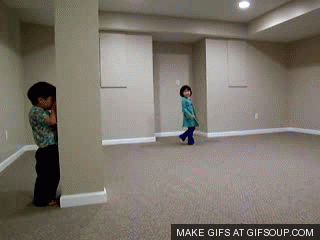 Children don't enjoy palming much because they have to be quiet for a while. You can make a game of this. Show them how to cover his hands and make a palming and play hide-and- seek.
5. Guessing
This game is fun. You walk on the street and you have to close your eyes and open them when you believe that something (you already decided what) will be next to you, such as the red car, the street lamp, etc. You have to imagine the landscape moving when you are walking. With this game you stimulate your memory and imagination.
6. Finding tiny treasures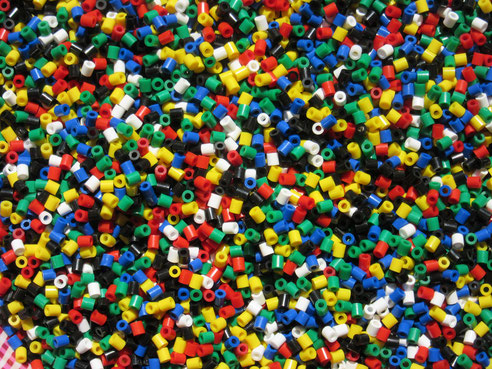 We can look for things on the floor, small and shiny things as beads. For example, we throw balls of many colors to the floor and we have to separate them by colors, or to choose only the red ones, yellow ones, etc. 
I love helping children to improve their vision because they are not afraid. They have no doubts that the method works. They are not afraid of failure, they just believe. Let's not lose magic, even as adults.
When I was a child I did not want to wear glasses and I did not wear them. When I was a child I already believed in the Bates Method. Today, I am not a child anymore and I thank my family and myself for letting me be free and follow my instinct.