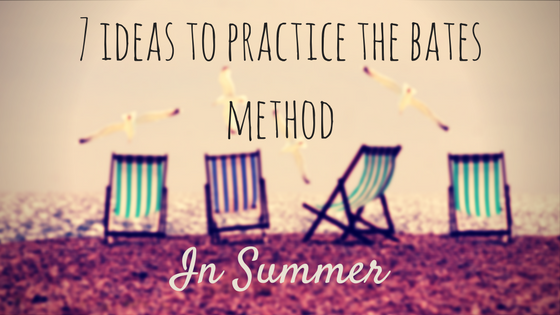 Summer is coming. And with it, the holidays so desired for everyone. Many of you will tell me that during summer you have no time off because of trips, family meetings, excursions and children. So, you can't find time for yourself and even less to practice the Bates Method. This approach is a mistake. The Bates Method and natural vision aim to introduce the techniques to your daily routine so they are integrated in a natural way. Otherwise, If you are always waiting for the perfect moment, you will never practice.
Here are some examples of summer activities that are suitable with the Bates Method. This is not a travel blog, but in this post I wanted to do a mix between emblematic and beautiful places and between the Bates Method. Don't misunderstanding; you don't need to travel or much money to improve your vision. But, if you do so, there are some ideas for you. They can adapt to your situation and budget.
Remember, the idea is to do it without glasses or contact lenses.
1. Practice sunning on the beach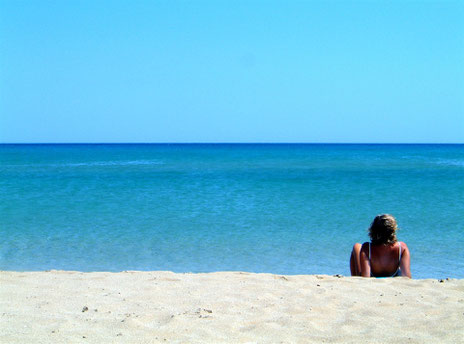 A beach plan is always perfect. You can sunning by lying in the sand. Let the sun penetrate your closed eyes while you move your head side to side. After a few minutes of sunning, you can do a palming and repeat that sequence a couple of times. Don't do it between 13h and 16h as the temperature is very high.
2. Practice  the long swing on the top of a mountain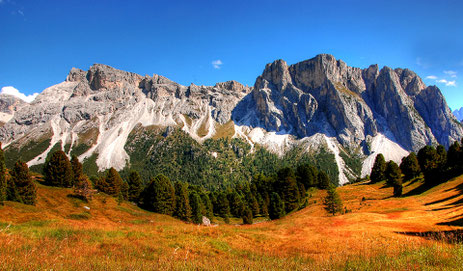 If you like hiking; take the time to do something special when you reach the top. After the break, you can make long swings for a few minutes. Breathe that fresh air and give the gift of beauty to your eyes.
3. Watch a Wimbledon match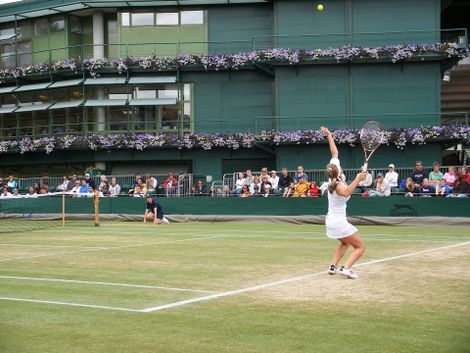 This is perfect for practicing shifting;  move your gaze by looking at the balls going from side to side while enjoying a good match.
Alternative: Observe any game that involves moving balls like table tennis, volleyball, etc, or better, play yourself!
4. Travel on the Harry Potter train to Hogwarts and see the opposite movement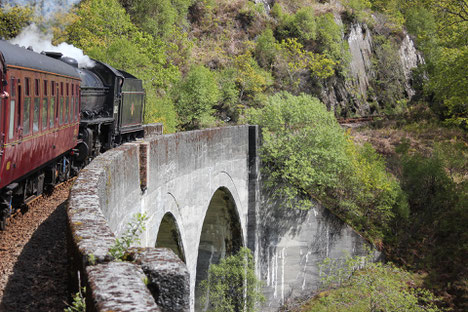 If you go to Scotland; get in the Jacobite. The motor-driven locomotive passing through the Glenfinnan viaduct. This train was the one that interpreted to the Hogwarts Express in Harry Potter. Look the opposite movement during your journey.
5. Visit a museum and look for details in pictures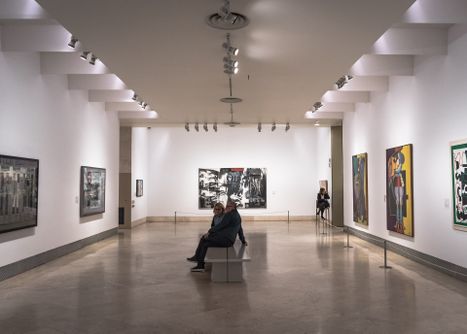 If you have a chance to visit a museum; It is a good idea to practice shifting or outlining. Look at the details of the paintings and sculptures. You will discover that you can see things you never thought you could see.
6. Look for dolphins in the Mediterranean Sea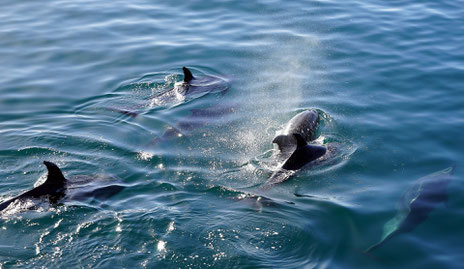 If you are on the sea, look for dolphins. They don't always appear but when they do it is wonderful and very magical! You will be centralizing and shifting the focus from far to near.
Alternative: Look for clouds in the sky, or you can look for boats from the shore.
7. Night walk in the full moonlight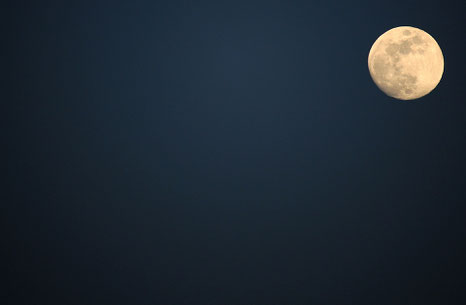 Sign the dates of the next full moons; 9th July and 7th August. Schedule with your family and friends night walks on full moon days. You can do some special ritual or just walk and chat. This helps to improve night and peripheral vision. It is especially beneficial for myopia, but with good results for everyone.